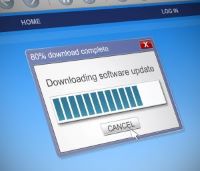 2021 Software Update Instructions + Training Webinars
Software Updates and End of Year Webinars
As part of our annual maintenance procedures, your Horizon programs will be updated with feature enhancements and bug fixes. You will soon be contacted to schedule your year-end updates. Additionally, our knowledgeable industry experts have prepared training webinars to review everything the program updates have in store. Links to webinar recordings are available below.
How To Prepare:
1. Carefully review Horizon's update instructions: Horizon Update Announcement 2021
SECTION 8
Presented by Dave Gallucci
We will cover all the new features of Section 8 Version 16. There are many functionality changes from Version 11. We highly encourage all users to attend this free training.
WATCH NOW: https://vimeo.com/655068629
HOUSING MANAGEMENT
Presented by Dave Gallucci
We will cover the enhancements and bug fixes within Waiting List, Tenant Management, 50058/50059, Work Orders, and Inspections.
WATCH NOW: https://vimeo.com/655352655
FINANCIAL MANAGEMENT
Presented by Paul Tedeski
We will cover the enhancements and bug fixes within Financials, Payroll, and Materials Management.
WATCH NOW: https://vimeo.com/655412237