Spend more time on your mission and less on processing billing with integrated solutions from Horizon.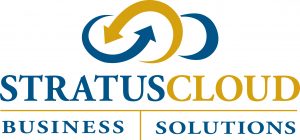 Horizon's Stratus Cloud ID Solution is a completely web-based Electronic Medical Record system that will fully track your agency's billing and documentation histories.  Your agency can focus on providing services to individuals in your communities rather than spending time duplicating work in multiple business systems.  With our robust solution, your documentation links to services and claims archiving "reasonable and necessary" support in one place.  Horizon's ID Solution seamlessly integrates with the Pennsylvania Department of Human Services guidelines assuring billing and EVV compliance.  Developed specifically for billing PROMISe and other payors, Horizon's ID Solution addresses the unique issues faced by ID providers in Pennsylvania.  With our creative pricing, you only pay for what you need.  Our low monthly subscription pricing is based upon your organization's size and needs.
Web-based solution
PROMISe billing made simple
Definable user profiles based on access levels
Customizable documentation
ISP integration and electronic attachments
Easy service entry
Job Entry capability for ID training centers
Unparalleled customer support and training
Low monthly subscription pricing
Integrated options such as Financials, Payroll, Human Resource
"Horizon Information Systems has provided us with a state-of-the-art software system that allows for incredible efficiency with our billing process, so that we can focus our efforts on our core mission – to provide excellent care for the individuals who we are privileged to serve.  Horizon's customizable software systems are stable and secure, enabling us to link and synthesize enormous amounts of information.  The software is very user-friendly, provides customized reports and can be adapted to our needs as a provider."
  Program Billing Coordinator, Passavant Memorial Homes
SIMPLIFY WITH HORIZON:  Connect your organization with a consistent user experience, shared data, and leading-edge innovation.