Make it simple to track the impact of your most valued resource.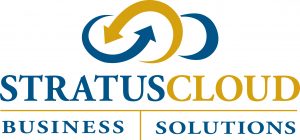 Stratus Cloud Time Tracking is paperless and improves your organization's efficiency.  Work time is entered and approved electronically.  Time tracking, time-allocation, and a user-defined design provide employees and managers flexibility and ease of use.  Stratus Cloud Time Tracking can be used alone or fully integrated with Horizon Payroll.  Time Tracking requires only a web browser and internet connection.  No need for servers, licenses, or other costly IT components.
Electronic Timesheet
Paid time off is requested, approved and tracked
Supervisors review and approve timesheets electronically
Approved time interfaces with Horizon Payroll
24/7 access anytime, anywhere internet connection is available
SIMPLIFY WITH HORIZON:  Connect your organization with a consistent user experience, shared data, and leading-edge innovation.